Buy HVAC Equipment with Installation
Furnace, AC, Water Heater and Humidifier Installation and other HVAC Products
Smile HVAC will help you with repair, service and installation of any HVAC equipment including furnace, air conditioner, water heater, humidifier, water treatment systems and more. We have the best HVAC professionals at your service.
10-Year Installation Warranty for HVAC Systems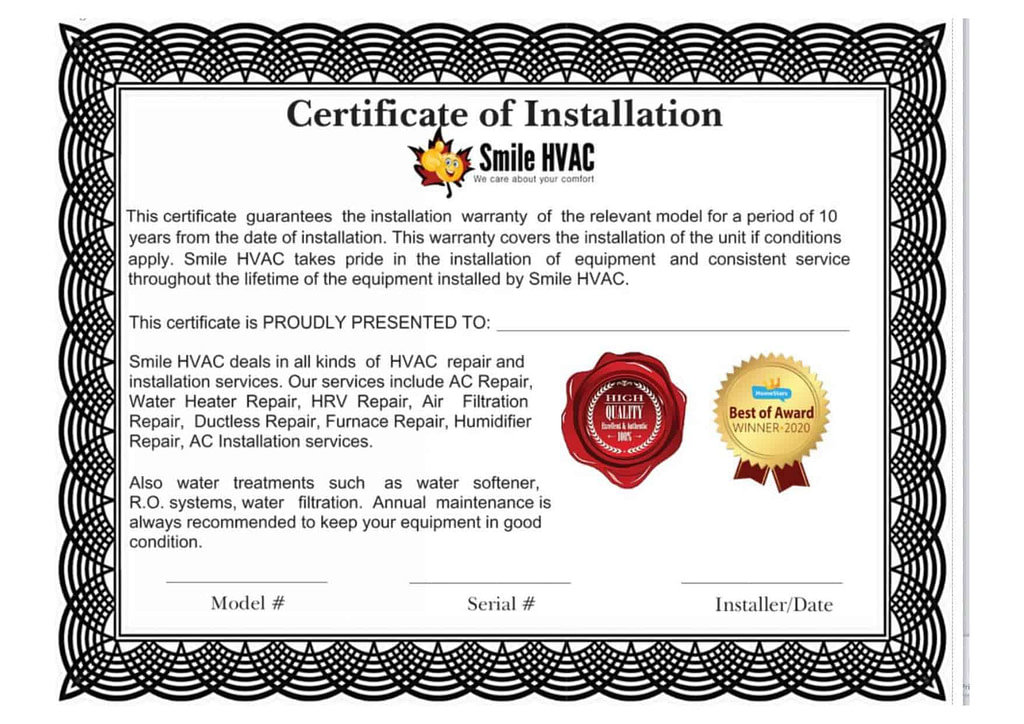 With our Warranty You Can:
Best in Class HVAC Services
A breakdown of any HVAC (Heating, Ventilation and Air Conditioning) equipment may cause endless inconvenience unless fixed. Smile HVAC company offers best in class, quality HVAC services including furnace repair, ac repair and installations, water heater, water softener, humidifier, heat recovery ventilation, air filtration and more. No matter how old is your equipment, we will examine and then provide you with feasible advice.
All our professionals inhibit honesty and transparency with customers and charge only for the fixes that are required. Our honesty and professionalism are well rewarded by customers. If you are looking for an HVAC contractor nearby, just give us a call. We will handle all your HVAC fixing and will assure you about the quality work done at the best price.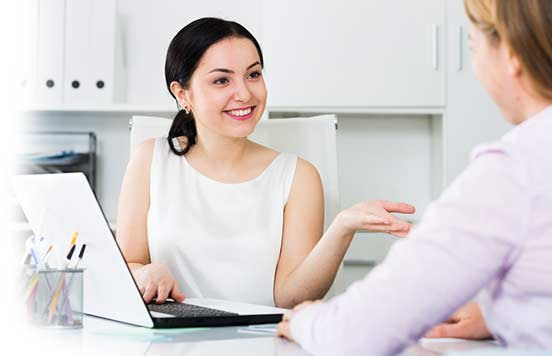 Service and Repairs
An HVAC system breakdown in the middle of winter can be a dire situation. HVAC is like the heart of a home and an issue may put your home and family at risk. Smile HVAC is the company that you can trust when the unexpected problems strikes.
Installations
Inefficient heating system installations have long-term repercussions that can impact the comfort and safety of your home. Avoid the risk by working with experienced professionals that handle installations quickly and professionally.
Maintenance
All heating and cooling equipment require regular check up's by skilled experts capable of identifying potential issues. At Smile, we coordinate a preventative maintenance checkup to identify early-onset issues to prevent major issues.
Smile Protection Plan is specially designed for those of us who don't like unexpected "surprises". "Surprises" like when you suddenly have to get out of pocket hundreds of dollars to repair your broken equipment.
Ask us about discounts on combined plans.
Smile
Protection
Plans
Starting from as low as
Smile
Maintenance
Plans
Starting from
Are you putting up any of these searches on google?
If YES, get in touch with Smile HVAC Services right now.
*Get 10% OFF on your service call when you book online.
Why Choose Smile HVAC Services?
Quality HVAC Service
Smile HVAC is built on the trust and quality we have been delivering through our services. These are the basis of our company and we continue to hold the standards up. We offer a full range of services and have expertise in furnace installation & repair and ac installation services.
Financing & Affordable payment options
When it comes to paying for the work done or the services offered, we care about your comfort. We have multiple payment options to pay and also offer affordable ways to pay for the job done. Giving our customers the ease and flexibility to pay.
Fully trained and Licensed Technicians
All our technicians are fully licensed for working and are trained with the best of knowledge and hands-on experience. They not only complete their job but go the extra mile on educating the customer about the issue and deliver expert advice.
Authorized Licensed Technicians
Smile HVAC is authorized and licensed to service over 30 brands, so if you own any HVAC equipment from these brands, you don't need to call two companies. Smile HVAC will help you solve all HVAC-related issues and will assist with repairs and installations. We work with all brands including Lennox, Goodman, Amana, Keeprite, Bryant, Daikin, Carrier, York, Trane, Comfortmaker, Payne, Tempstar, Rheem, Ruud and Mitsubishi Electric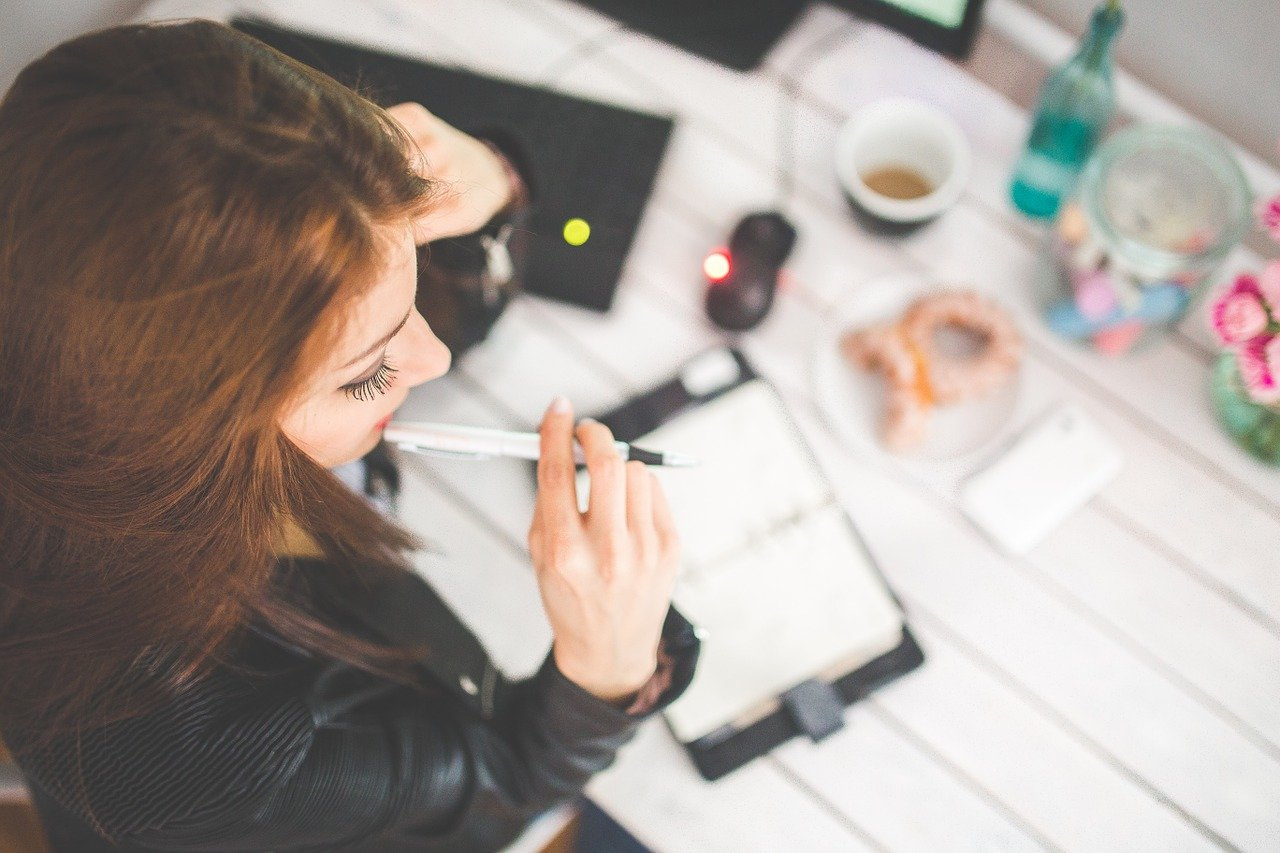 In many ways, Canada's extreme autumns and winters define us. What would we be without our beloved hockey game, our cold-harvested maple syrup, or our
Read More »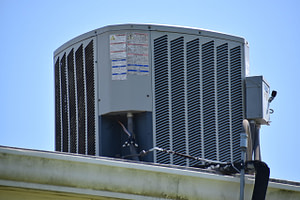 The very first air conditioner was created to deal with humidity at a printing plant. Since then, most homes in North America have some sort
Read More »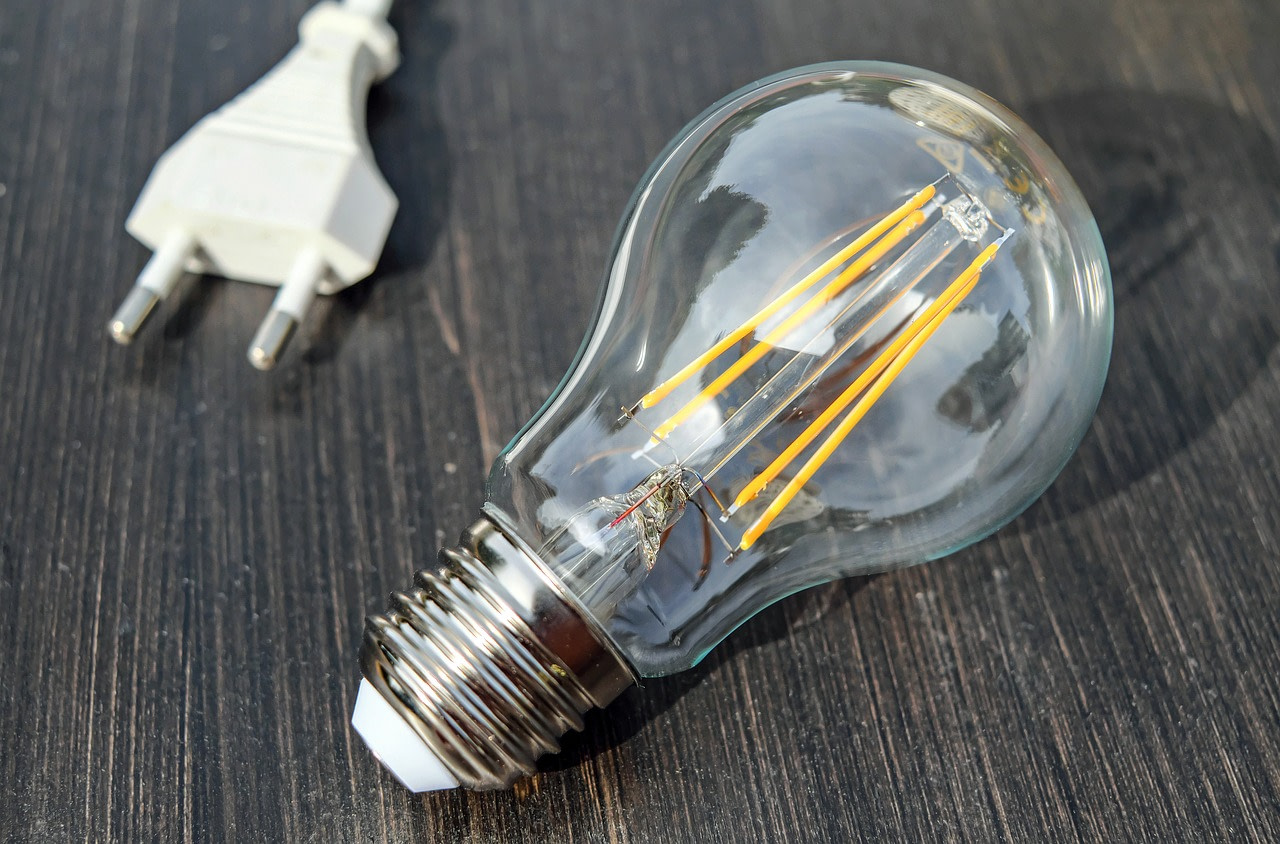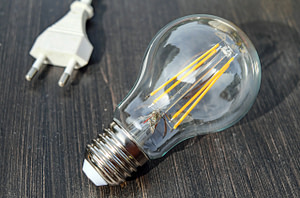 If you live in Ontario, you may have noticed your hydro costs increasing –and it doesn't look like that's about to change any time soon.
Read More »