Open 24/7 with office staff
Smile HVAC Service and Installation
We deal in variety of Repair and Installations services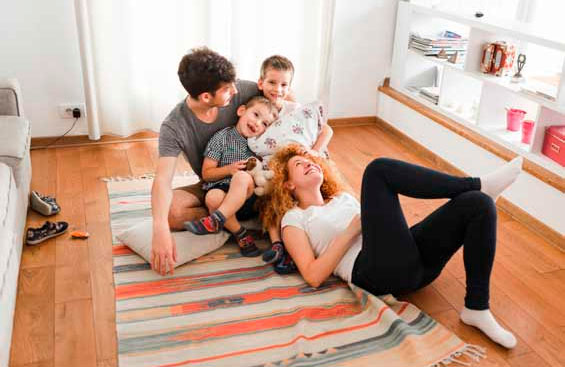 Excellence has been our hallmark since 2010
About

Smile HVAC

Smile HVAC Services and Installation team has a unique philosophy toward our customers. We focus our time and resources on building relationships on a solid foundation of trust and integrity.

We built this company for you! We want you to experience a new type of worry-free service. Honestly, life is hard enough and we want to make it easier at least when it comes to heating or cooling issues.
Our experts are ready to help today!
Our Rules
Based on these guiding principles, we developed 5 rules we use every day in our customer interactions
First Time Quote
We stand by our technicians' original quote, even if we end up doing more work, we don't make customers pay more than the initial quoted price
No Hidden Fees
No hidden fees in any of our plans, all our fine print is written in large font to ensure the customer understands the work that is being done, along with the financial details
No Program Change Fee
We allow our customers to switch their existing program at any time without incurring additional costs. Based on these guiding principles, we developed 5 rules we use every day in our customer interactions
No Cancellation Fee
If you change your mind, we will cancel the work order at no extra charge
Rent to Own
We offer customizable financing plans available to clients regardless of their financial situation
Home Furnace
Repair Experts
When our technicians enter your home you can be confident they are well prepared to resolve your crisis. We support our team with ongoing weekly training along with updates on the latest equipment and codes, along with market and industry trends.
Our
Mission & Vision
Our Vision
We believe in building a strong relationship with our customers and ultimately a reputation for being credible and honest within the community. We make sure there are no hourly rates or final calculations, and we always provide you with the final cost upfront.
What we do
We are focused on assisting our clients with their home comfort needs. No matter the customer, whether big or small, we focus on providing the highest industry standard of customer service and integrity.
Company reviews
What Our
Clients Say
By far the best customer service I have received. After calling around to get assistance with a humidifier installed, I found the best company there is to help me out. Not only did they understand what I was looking for exactly, they were extremely knowledgeable and took the time to describe everything. I would definitely recommend them to any family member or friend.
– Melany Markarian
I had done renovations in my house. After which thermostat stopped working. I called Smile and booked an appointment for the earliest. Tech name Lorans came on time and did an installation of nest thermostat. He very well explained me how to use it. He was very professional in his job. Satisfied with the services done. Will recommend in future.
– Homestar User
Smile HVAC has literally saved my day.. not just once but twice! Every time I have called, Michael has been very attentive and Oren has been amazing at every visit! The two times that I have needed their service for two different issues, Oren has gone above and beyond and then some more to make sure the issue was resolved completely! What more can you ask for! Thank you Oren and Smile HVAC for your wonderful service! I highly recommend them for any HVAC related issues!
– Upasna Pandya
Locations
Area's we cover in Ontario