We are Authorized Licensed Technicians
Brands we service
We deal in variety of Repair and Installations services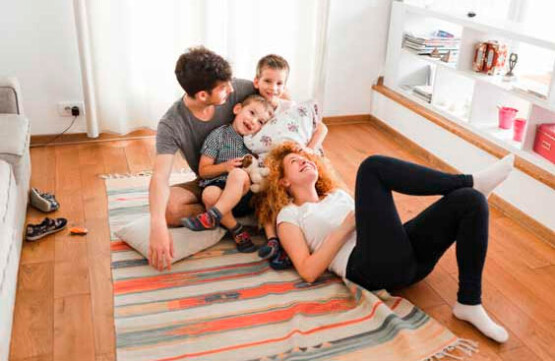 Brands

We Service

Appliances tend to be damaged as time passes by. But these can be easily fixed with the help of a repair company that provides high-quality services.

Here are the brands of HVAC equipment that are partnered with the company:
Company reviews
What Our
Clients Say
By far the best customer service I have received. After calling around to get assistance with a humidifier installed, I found the best company there is to help me out. Not only did they understand what I was looking for exactly, they were extremely knowledgeable and took the time to describe everything. I would definitely recommend them to any family member or friend.
– Melany Markarian
I had done renovations in my house. After which thermostat stopped working. I called Smile and booked an appointment for the earliest. Tech name Lorans came on time and did an installation of nest thermostat. He very well explained me how to use it. He was very professional in his job. Satisfied with the services done. Will recommend in future.
– Homestar User
Smile HVAC has literally saved my day.. not just once but twice! Every time I have called, Michael has been very attentive and Oren has been amazing at every visit! The two times that I have needed their service for two different issues, Oren has gone above and beyond and then some more to make sure the issue was resolved completely! What more can you ask for! Thank you Oren and Smile HVAC for your wonderful service! I highly recommend them for any HVAC related issues!
– Upasna Pandya
Lennox
Lennox provides products that are used for heating, ventilation, air conditioning, and even refrigeration. Dave Lennox founded this company in 1895.
Goodman
This brand is an independent subsidiary under the most significant heating, air conditioning, and ventilation products globally, known as the Daikin group.
Keeprite
Keeprite is a brand where you can get good-quality products for home appliances, most especially air conditioners. It ensures to provide the best services for an affordable price.
Amana
With Amana, the authenticity of the products does not disappoint. From heating appliances to cooling systems like air conditioners, it indeed makes a mark in the market.
Bryant
The heating and cooling systems that Bryant offers are something not to miss out on in the market. It caters to the needs of the customers for their convenience.
Daikin
The headquarter of the company is situated in Osaka, Japan but has operations around the world. It manufactures air conditioners that address the customer's needs.
Carrier
The brand company provides its customers with high-quality ventilating systems as well as heating appliances. It is in Palm Beach Gardens, Florida, and was developed in 1915.
York
Known as one of the giant suppliers of air conditioners, York continues to provide excellent services. It gives out the best heating units and AC systems that an individual needs.
Tempstar
This brand proudly employs its skill in producing efficient products such as heating and cooling systems. Also, it showcases innovation in making the product's designs.
Ruud
Ruud is a go-to brand for HVAC equipment. It readily serves customers with highly effective products that are durable to use.
Trane
This brand supplies reliable HVAC products in the market. It was a subsidiary before but now an independent company.
Comfortmaker
From the brand itself, the products it manufactures provide great comfort to the customers. It allows enjoying the efficacy of the HVAC products like air conditioners and furnaces.
Rheem
Rheem is known for its HVAC equipment that is of immense quality. Aside from that, it also produces water heaters and boilers at the customer's comfort.
Mitsubishi Electric
Situated in Japan, the company manufactures electrical products, including HVAC equipment. This brand realizes the need of the customers to have access to good quality appliances. Thus, it supplies efficient and convenient products in the market.