Furnace Blower Motor Troubleshooting, Maintenance, and Repair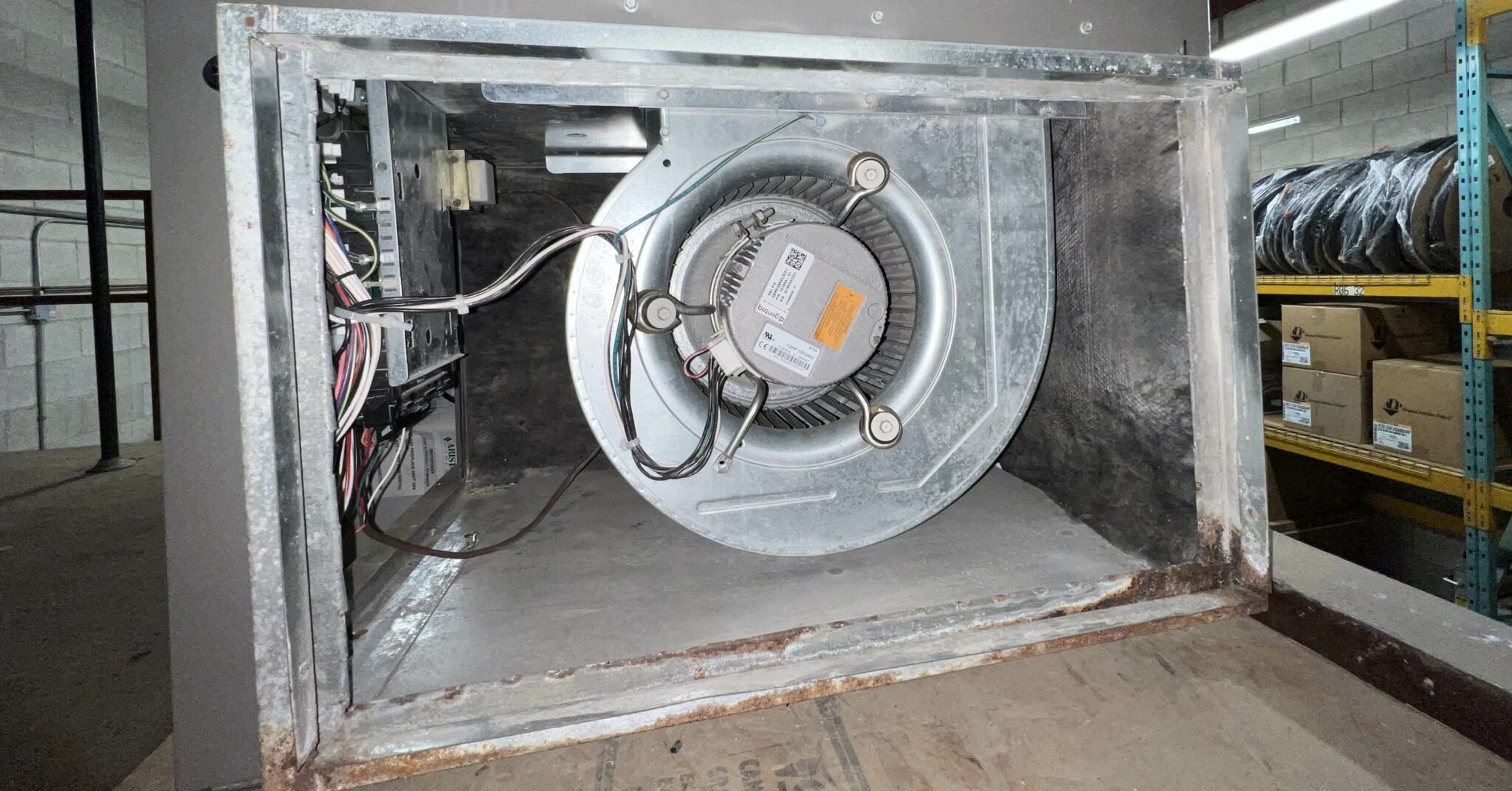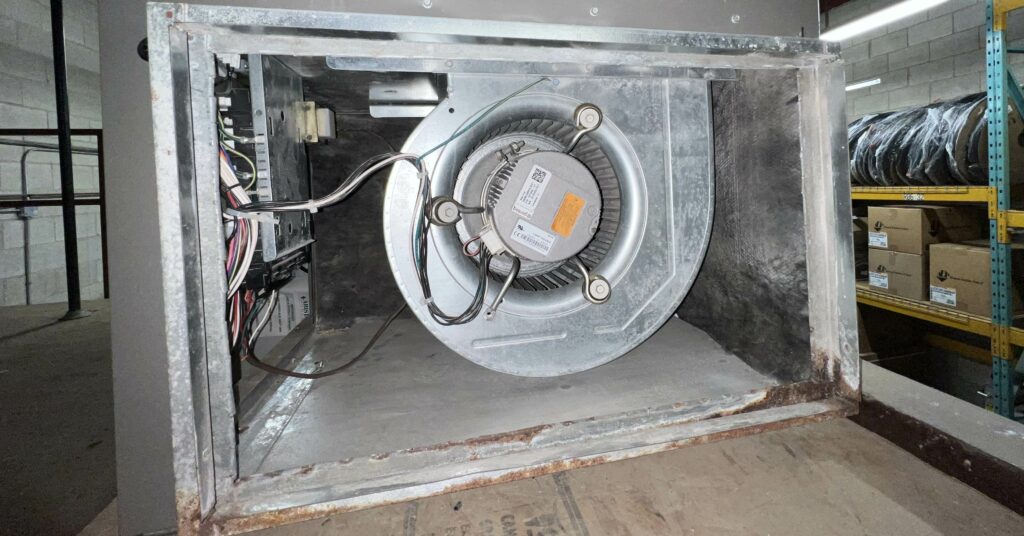 As the winter months approach, it's crucial to ensure that your furnace is in optimal condition. A well-functioning furnace blower motor is essential for efficient heating and cooling in your home. However, like any mechanical component, blower motors can experience issues that affect their performance. In this comprehensive guide, we will explore the common problems associated with furnace blower motors, their causes, and how to troubleshoot the blower motor and repair them.
Whether you're a homeowner or an HVAC technician, this guide will provide you with the knowledge and tips you need to keep your furnace running smoothly.
How Furnace Blower Motors Work
Furnace blower motors play a crucial role in the heating and cooling process of your HVAC system. These motors are responsible for distributing the conditioned air throughout your home. When the furnace is operating, the blower motor spins the fan blades, pushing the heated air through the ductwork and into different rooms. Similarly, during the cooling season, the blower motor circulates the cooled air produced by the air conditioning unit.
Types of Furnace Blower Motors
There are two main types of furnace blower motors: direct drive motors and belt drive motors.
Direct-drive Blower motors are the most common type found in modern gas furnaces. They are connected directly to the blower wheel, eliminating the need for additional components such as belts. This design offers a more efficient and reliable operation.
Belt-drive Blower motors, on the other hand, are less common in residential furnaces and are typically found in older systems or commercial HVAC units. In belt drive systems, the motor pulley is connected to a fan pulley via a belt, which then drives the blower wheel. While belt drive motors may require more maintenance, they can provide the necessary power for larger commercial applications.
Common Issues with Furnace Blower Motors
Furnace blower motors can experience various issues over time. Here are some of the most common problems you may encounter:
Lack of Airflow: One of the primary signs of a malfunctioning blower motor is a lack of airflow. If you notice weak or no airflow coming from your vents, it could indicate a clogged motor, a malfunctioning capacitor, or leaky air ducts. Additionally, a dirty air filter can restrict airflow, leading to poor performance.
Unusual Noises: Strange noises coming from your furnace, such as grinding, screeching, rattling, or clanking sounds, could be indicative of blower motor issues. These noises may be caused by worn-out motor bearings, loose components, or debris interfering with the blower wheel.
Overheating: Blower motors can overheat due to various factors, including excessive dirt and debris buildup, lack of lubrication, or electrical issues. An overheating blower motor can emit a burning smell or cause the system to shut down to prevent further damage.
Increased Energy Consumption: If your energy bills have been steadily increasing, a faulty blower motor may be to blame. A deteriorating motor can result in reduced efficiency, causing your HVAC system to consume more energy to maintain the desired temperature in your home.
How To Troubleshoot Furnace Blower Motor
Before calling a professional HVAC technician, you can perform some basic troubleshooting steps to identify and potentially resolve issues with your furnace blower motor. Here are a few steps you can take:
Check the Circuit Breaker: Start by checking the circuit breaker that powers your furnace. If the breaker has tripped, reset it and allow the system to go through a normal heating cycle. A tripped breaker can sometimes be the cause of a non-functioning blower motor.
Inspect the Thermostat: Ensure that your thermostat is set correctly and functioning properly. If it's set too low, the furnace may not turn on, resulting in no airflow. Additionally, check the batteries in your thermostat, as a low battery can cause issues with the system's operation.
Clean or Replace the Air Filter: A dirty or clogged air filter can restrict airflow and strain the blower motor. Check the air filter and clean or replace it if necessary. Regularly cleaning or replacing the air filter is essential for maintaining optimal performance and preventing damage to the blower motor.
Inspect the Blower Wheel: Carefully examine the blower wheel for any visible signs of debris or damage. If the wheel is dirty, clean it using a soft brush or vacuum cleaner. Ensure that the wheel spins freely and there are no obstructions affecting its movement.

Check for Loose or Damaged Wiring

: Inspect the wiring connections in the furnace, including those connected to the blower motor. Loose or damaged wires can disrupt the electrical flow and prevent the motor from operating correctly. If you notice any issues with the wiring, it's best to consult a professional HVAC technician for repairs.
Preventing Furnace Blower Motor Issues
While repairs and maintenance are essential, taking proactive steps to prevent furnace blower motor issues is equally important. Here are some preventive measures you can implement:
Regular HVAC System Maintenance

: Schedule regular maintenance for your entire HVAC system, including the blower motor. Professional inspections and tune-ups can identify potential issues before they become major problems and ensure that your system operates at peak efficiency.

Changing Air Filters

: Regularly clean or replace your air filters according to the manufacturer's recommendations. Clean filters promote proper airflow, prevent dust and debris buildup, and reduce strain on the blower motor.

Proper Ventilation

: Ensure that your home has adequate ventilation to prevent the blower motor from overheating. Clear obstructions around vents and registers, and ensure that return air ducts are unobstructed for efficient airflow.

Professional Inspections

: Schedule regular inspections by a professional HVAC technician to identify potential issues with your blower motor and other components. Professional inspections can catch problems early and prevent costly repairs or replacements.
Conclusion
A well-maintained and properly functioning furnace blower motor is essential for efficient heating and cooling in your home. By understanding the common issues, troubleshooting techniques, and maintenance practices outlined in this guide, you can effectively keep your blower motor in optimal condition. If you encounter major issues or require a replacement, consult with a professional HVAC technician to ensure a seamless and reliable solution.
If you are looking for a furnace repair service in Toronto, Call us.
Blower Motor FAQ
How long do furnace blower motors typically last?
Furnace blower motors can last anywhere from 10 to 20 years, depending on factors such as usage, maintenance, and environmental conditions.
Can I replace a furnace blower motor myself?
While some DIY troubleshooting and maintenance can be performed, replacing a furnace blower motor is a complex task that requires expertise. It's best to consult a licensed HVAC technician for motor replacement.
What are the signs of a failing blower motor?
Signs of a failing blower motor include lack of airflow, unusual noises, overheating, and increased energy consumption. If you notice these issues, it's advisable to have your blower motor inspected by a professional.
How can I prevent blower motor issues?
Regular HVAC system maintenance, timely filter changes, proper ventilation, and professional inspections can help prevent blower motor issues. Taking proactive measures and addressing minor problems promptly can extend the lifespan of your motor.
Can a faulty blower motor affect energy efficiency?
Yes, a faulty blower motor can significantly impact energy efficiency. A deteriorating motor may require more energy to operate, leading to increased heating and cooling costs. Replacing an inefficient motor with a more energy-efficient model can help reduce energy consumption.