Furnace Buying Guide for 2023
The pandemic and work-from-home culture make Canadians stay home more than ever. Thus, the dependence on the HVAC system has increased. A reliable furnace can work hard all day long. This guide is a lifesaver if you are shopping for a new furnace. It covers all your brand, cost, fuel type, fan speed, and other questions.
What is a furnace?
A furnace is an HVAC system that blows warm air through a ventilation system and keeps the house warm during winter. It needs fuel such as natural gas, propane, electricity, or oil to produce heat. It's difficult to get through the harsh winters without a working furnace.
How does a furnace work?
A furnace's main components include a thermostat, burners, heat exchanger, blower motor, ductwork, and ventilation. All these components work together to keep you warm during winters. A step-by-step working of a furnace is as follows:
Step 1: As soon as the temperature drops below the desirable number set by you, the thermostat detects it and sends a signal to the furnace to activate other components.
Step 2: Upon receiving a signal from the thermostat, fuel is released to ignite the burners. The flames of all the burners heat up the metal heat exchanger.
Step 3: A blower circulates air over the heat exchanger to warm it up.
Step 4: After the air has warmed sufficiently, it is circulated throughout the ductwork by a fan. Warm air flows through various vents into your house to attain a desirable temperature.
Step 5: Once your house attains the right temperature, a furnace will shut itself off. The process of heating will repeat when the temperature falls again.
This guide discusses all the information required to buy the right furnace for your home. Here's everything you need to know, brands, types, costs, and sources.
How to choose a fuel type for your furnace?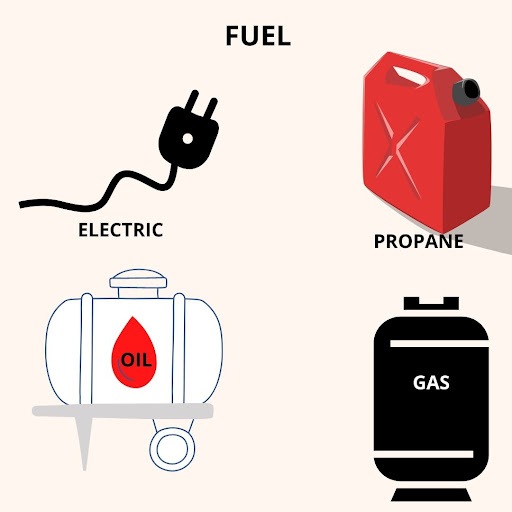 Choosing propane, oil, gas, or electric furnaces depends upon many factors such as area, budget (capital and operating), weather, climate, and level of heat you need. Where a natural gas pipeline facility is readily available, choose a gas furnace. Otherwise, propane is better than oil and electricity. Electric furnaces make a great choice for areas where electricity is cheap.
A more detailed analysis of different fuel types is as follows:
Natural Gas Furnaces
The most widely used heating source in Canadian homes is gas furnaces. They disperse heat evenly throughout the houses. In comparison to other furnaces, they are a bit expensive to install. But their higher efficiency and effectiveness make up for it. Higher efficiency and lower wastage results in low utility bills. They can cause carbon monoxide leaks, making the installation of detectors necessary. They are better suited for colder areas like Canada. Its AFUE rating can go as high as 98% in new furnaces.
Propane Furnaces
For rural areas where gas connections are not readily available, propane furnaces are a good choice. These furnaces use propane as fuel. Propane is a result (byproduct) of oil refinement and natural gas processing. Since these furnaces have a large tank, they need a large area for installation. One of the biggest disadvantages of propane furnaces is the need to refill the tank frequently. Propane is one of the cleanest fuel options. Such furnaces last longer. Its AFUE rating ranges between 80-95%.
Oil Furnaces
Oil furnaces use oil to ignite burners and warm up the house. They are less efficient in comparison to gas furnaces. You may choose an oil furnace if you have a small budget and a lot of space for an oil tank. Its upfront cost is low, but oil is more expensive than natural gas. Apart from being expensive and less efficient, it also needs frequent maintenance. Its AFUE rating ranges between 80-90%. To know more about an oil furnace, click here.
Electric Furnaces
Electric furnaces, as the name suggests, use electricity to produce heat. In comparison to gas furnaces, electric furnaces are cheaper to install. Unlike gas furnaces, they take some time to produce heat. When it comes to electric furnaces, electricity per unit is an important factor to consider. Using an electric furnace may make sense if electricity is cheap and gas pipelines cannot be connected. With proper maintenance, these furnaces can last for as long as 30 years. Electric furnaces' carbon emission is low.
Basis
Natural Gas Furnace
Propane Furnace
Oil Furnace
Electric Furnace
Installation Cost
High
High
Low
Low
Operation Cost
Low
Higher

(Almost double the cost of natural gas furnaces)

High
Quite High

(Four times more costly than a natural gas furnace)

Tank
No tank
It needs a tank.
It needs a tank.
No tank
Lifespan
15-30 years
16-20 years
16-20 years
20-30 years
AFUE rating
As high as 98 %
80-95%
80-90%
As high as 100%
Types of furnaces
Single-Stage Furnaces
Single-stage furnaces operate at one speed. It is the most basic type of furnace with only one setting – On/Off.
Advantages
The only best advantage of a single-stage furnace is the low upfront cost.
Disadvantages
They struggle to warm up a double or more stories house efficiently.
These furnaces work at full speed without variation, causing hot and cold spots in the home.
They work inefficiently, resulting in higher energy bills.
Suitability
They are suitable for small, single-story homes, especially when you need a furnace temporarily. If you need a furnace for the long term, it is recommended to invest in energy-saving products.
Two-Stage Furnaces
Two-stage furnaces run at two different levels. Different burners are programmed differently. They run at low power and high power as the situation demands.
Advantages
Two-stage furnaces spread heat throughout the house evenly. Thus, eliminating hot and cold spots.
In comparison to single-stage furnaces, they consume energy efficiently.
Lower utility bills.
Quieter than single-stage furnaces.
Disadvantages
The biggest disadvantage of two-stage furnaces is their higher upfront cost.
Suitability
They are suitable for double or story homes, where you are planning to stay for years.
For more information on the suitability of a two-stage furnace for utility bills, click here.
Multi-Speed Furnaces
Multi-Speed furnaces and blowers adjust their speed incrementally to distribute heat evenly throughout the house. You can increase/decrease the speed as per your comfort.
Advantages
These furnaces maintain better airflow in the house.
They don't cause much noise.
They are more efficient than the above two and help in saving energy bills.
Disadvantages
The main disadvantage of a multi-speed furnace is its high cost.
Suitability
They are suitable for big homes where you plan to stay on a long-term basis.
Modulating
Modulating furnaces offer on-point temperature control. These furnaces can work at different variations as per your requirement.
Advantages
These furnaces offer the most efficient energy utilization.
They maintain a comfortable temperature indoors.
Their AFUE rating is as high as 98%.
Disadvantages
The high upfront cost is the main disadvantage of a modulating furnace.
Suitability
These are suitable for long-term use in large houses.
Factors to consider when buying a furnace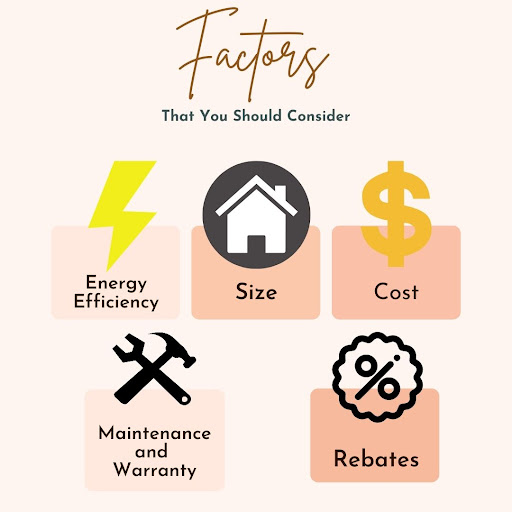 Warranty, efficiency, cost, rebates, size, and many other factors affect the decision of buying a new furnace. A quick overview of these factors is as follows:
Energy Efficiency
A furnace's efficiency is measured in terms of Annual Fuel utilizƒcliation Efficiency (AFUE). It measures how efficiently a furnace converts energy from fuel into heat.
For instance, a 90% AFUE means that 90% of the energy from fuel is converted into heat, and the remaining 10% escapes. Find the most Energy Efficient Furnace In Canada
An Energy Star certification depicts the efficiency of the product. This energy-efficient labeling makes the process of finding the right products easier for consumers. You can also find reliable products from the AHRI directory.
Size of a furnace
The size of a furnace is influenced by many factors other than square footage, such as climate, insulation, ductwork, windows, and air leakage. In addition to maintaining a consistent temperature throughout the house, a properly-sized furnace also reduces energy costs.
An expert uses Heat Loss Calculations to estimate the right size of furnace for your home. For more information on Heat loss calculations, refer here.
You can also refer to the sizing guide by NRCAN.
An HVAC contractor should also consider CAN/CSA F280-12 (R2021) "Determining the required capacity of residential space heating and cooling appliances" to determine the right size of furnace for your home.
Cost
On average, a furnace costs CAD 3800 (including installation). The furnace needs CAD 120 of maintenance annually. The cost of a furnace depends on many factors such as fuel type, fan type, sizing requirement, etc.
For a better estimate of the cost of your new furnace, contact an HVAC expert. You can find HVAC contractors using the 'Near Me' feature on google. A better way to find a trustworthy contact is by using the HRAI directory.
Maintenance and Warranty
Furnace maintenance costs and frequency are also factors in determining whether to buy a new furnace. The terms and conditions of warranties, such as period, parts, and labor should also be considered while buying a furnace. Different brands offer different warranty terms such as 5 years, 20 years, or even life for a few parts. Call smilehvac to quote you for your furnace repair, and maintenance in Toronto.
Rebates
Incentives and rebates offered by the government for maintaining energy-efficient homes also affect the decision of buying a furnace. You can check the Greener Homes Grant Initiative to learn about the requirements for rebates. You can also refer to the Energy Star rebates and incentives directory.
How long does a furnace usually last?
On average furnaces last 15-20 years. The life of a furnace varies from brand to brand, model to model, and fuel type to fan type. Maintenance, efficiency, proper size, and effective utilization also affect the life of a furnace.
As per a general rule of thumb life of different furnaces is as follows:
| | |
| --- | --- |
| Furnace Type | Life |
| Natural Gas Furnace | 15-30 Years |
| Propane Furnace | 16-20 Years |
| Oil Furnace | 15-20 Years |
| Electric Furnace | 20-30 Years |
Top furnace brands in Canada
Once you decide on the fuel type, size, and blower of a furnace, the next step is to choose the brand. Below is a list of the top 5 brands for furnaces in Canada.
Lennox delivers one of the most energy-efficient furnaces in Canada. High efficiency helps you save hundreds of dollars in energy bills. Some ENERGY STAR-certified models of furnaces may also qualify for energy rebates. HVAC contractors highly recommend Lennox furnaces. They produce models with efficiency as high as 99%. These furnaces do not create a loud noise. Lennox is readily available in Canada.
Smile HVAC experts recommend the Lennox EL296 model.
KeepRite offers high-quality furnaces at very affordable prices. The company offers high-efficiency furnaces that are similar to those offered by Bryant and Carrier but at a lower price. They offer furnaces with a wide range of features and Energy Star Certification. Experts at Smile HVAC recommend KeepRite for two-story homes. These furnaces usually have a strong blower and maintain better airflow in the house. It is manufactured by the same company which manufactures Carrier and Bryant.
Goodman is one of the most reputable heating, ventilation, and air conditioning brands. With the steady supply of solid-built, energy-efficient furnaces over the years, the company has built itself a strong reputation. It offers a variety of Energy Star Certified products. It offers various features such as a touch screen display in furnaces. Repairs of Goodman furnaces are readily available and affordable.
American Standard & Trane
These two are very popular for their HVAC products. The same parent company owns these two brands. Both of these companies offer reliable furnaces with Energy Star Certifications. They offer a lifetime warranty on the heat exchanger, and around a 10-year warranty on other components including an option to extend it. In addition, they provide comprehensive services and affordable financing plans for homeowners.
It offers great features, prices, and warranties for furnaces in Canada. It is one of the most reliable furnace brands in Canada. It offers good mid-range HVAC products. Most of their models have Energy Star Certification, making them a desirable furnace brand. Buying a Rheem furnace is a good investment decision.
To find eligible product lists for gas-fired furnaces under the Canada Greener Homes Grant – Gas-fired furnaces, click here.
How much does it cost to buy a furnace in Canada?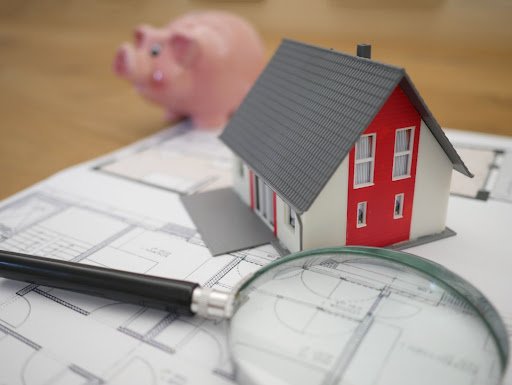 It costs roughly CAD 4000 to purchase a furnace. The cost of a furnace varies per brand, size, model, and efficiency. A general idea of the three main costs of having a furnace is as follows:
Buying and Installation Cost
The price of a furnace varies from brand to brand. A new furnace costs around CAD 3800 including installation. KeepRite offers quality products at an affordable price, whereas, Carrier, Bryant, and Lennox are high-end brands. You can buy Energy Star-certified products and enjoy various government rebates. Click here to find more on rebates. Only a licensed technician can get you a good furnace for your home. Find the furnace replacment cost in Ontario.
Operating Cost
The cost of operating a furnace varies according to the fuel type. Natural Gas furnaces are the least heavy on pockets. You will incur two times more costs for operating a propane furnace than a gas furnace. An electric furnace' operating cost is as high as four times the cost of operating a gas furnace.
The new furnaces are equipped with ECM motors, which will save users CAD 300 annually on energy bills.
Maintenance Cost
One of the main annually recurring expenses on any HVAC equipment is maintenance. For a furnace, it costs approximately CAD 120 per year. The cost of maintenance may vary as per contractor, model, and condition of the furnace. You can get a quote from HVAC contractors in advance before booking a furnace installation deal.
Where can you buy a furnace in Canada?
Once you decide on the brand, size, and model for the new furnace, the next step is to buy it. It's the final step. You should always buy from reliable HVAC contractors/ dealers.
Many people fall prey to HVAC scams. Never trust door-to-door furnace salesmen without proper identification. Generally, contractors don't indulge in door-to-door sales.
How to find local HVAC contractors?
You can use the 'Near Me' feature available on google searches to find local HVAC contractors.
You can refer to the brands' websites to find HVAC dealers of a particular brand in your area.
Carrier
Lennox
Goodman
Rheem
Trane
American Standard
KeepRite
You can also refer to the HRAI contractor locator.
You may refer to the government product directory to locate an efficient furnace for your home.
What steps must you take for home heating?
A quick four-step process for setting up a home heating system is as follows:
Step 1: Home Evaluation
Your home may benefit from an ecoENERGY assessment. This assessment helps in evaluating the energy efficiency rating of your home. The assessment also suggests energy-saving measures for your home. With this information, you can plan and prioritize energy upgrades into renovation projects cost-effectively. It helps in setting up a comfortable, energy-efficient home. To find an ecoENERGY delivery agent contact Natural Resources Canada.
Step 2: Insulating your home
A new, improved furnace heating system will be beneficial only if the heat does not escape your house. Thus, proper draft proofing and insulating can reduce leaks and make the furnace more efficient. For more information, refer to Keeping the Heat In by NRCAN. Draft proofing and insulating offer many advantages:
Reduces the cost of heating the house
Warmer and more comfortable home
Balanced humidity levels
Step 3: Choosing the fuel type
The next step is to choose the fuel type for your furnace – gas, propane, oil, or electricity. Gas is the best choice because of its lower cost and higher efficiency. Propane and oil need larger space due to their tank requirements. Choose the fuel which is readily available, pocket-friendly, and safe for the environment.
Step 4: Select the size and brand of your furnace
Choose the right size of furnace with the help of licensed HVAC experts. Always rely on certified contractors who use Heat Loss Calculations while suggesting the size of the furnace.
Choose the brand which suits your budget. Check the warranty, maintenance, and other terms and conditions. You can book a furnace only with the help of a licensed HVAC contractor.
FAQs
What is an ECM motor?
ECM stands for Electronically Commutated Motor. It adjusts its speed to an optimal level as per the desired temperature in a home. It saves 25-75% on operating costs annually. It uses approximately 80 watts of energy. It not only enhances the airflow but also reduces hot and cold spots in the house. New furnaces which are equipped with ECM motors will save you approximately CAD 300 in utilities per annum.
What are Energy Star Certified products?
Energy Star Certified products use energy efficiently, save utility bills, and are good for the environment. Annual Fuel Utilization Efficiency is used to measure the efficiency of a furnace. The higher AFUE, the better it is. The energy guide label on a furnace indicates model and AFUE. AFUE of gas and propane furnaces range between 90 to 98%. Oil furnaces' AFUE ranges between 78-96%.
What are some quick furnace repair tips?
Furnaces face common problems, such as blowing cold air, leaking water, issues with pilot lights and more. For expert guidance on how to deal with such issues.
What is a red-tagged furnace?
As per law, a licensed technician can red tag a furnace if it is in unacceptable condition. The most common cause of red-tagging a furnace is a broken heat exchanger. There are two types of red tags – Type A (immediate red tag), and Type B (30-day warning red tag).