Oshawa AC Installation, Furnace Repair, Water Heater Repair and other HVAC services
10-Year Installation Warranty for HVAC Systems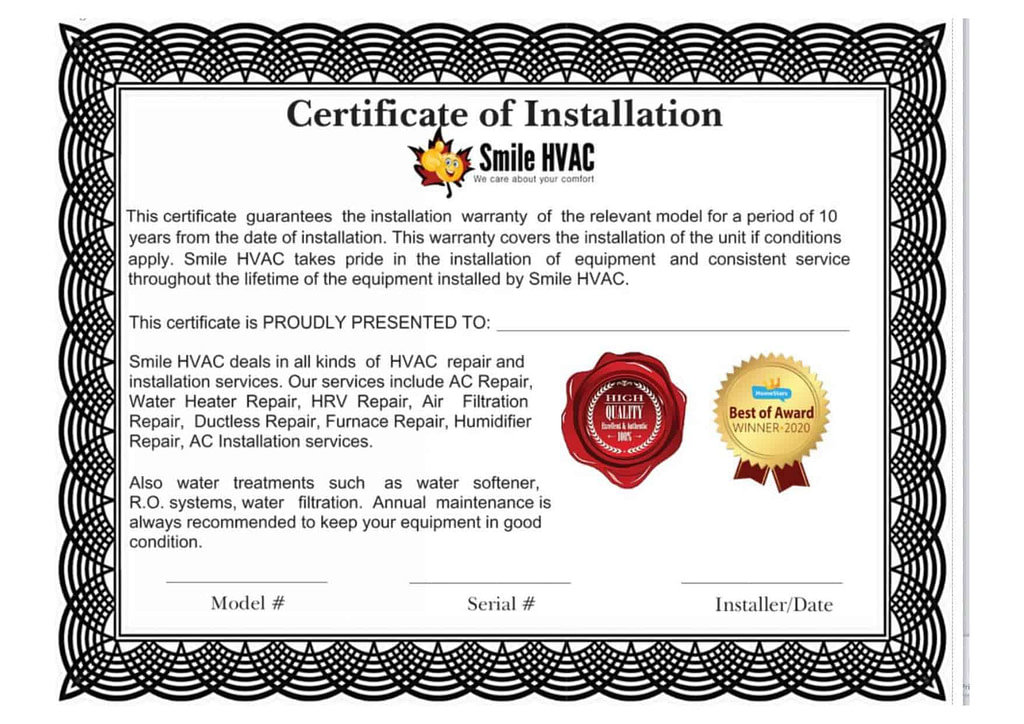 With our Warranty You Can:
Buy HVAC Equipment with Installation
Are you looking for furnace repair in Oshawa? The search is over because Smile HVAC is here for you. We provide high-quality and affordable services for air conditioner repair in Oshawa.
Furnace and air conditioning units are essential appliances in any home. These help you and your family maintain a comfortable temperature. However, since it is used daily, it can wear out and develop specific issues over time.
When it does, make sure to have it repaired immediately. Or else, you will be experiencing severe and more expensive problems. In worse cases, you will be putting your house at risk of fire or electrocution due to faulty furnace and air conditioning units.
One of the most common Oshawa heating and air conditioning problems we encounter are clogged furnace filters. This can cause the entire unit to shut off entirely and not function. This is a common problem because the airflow to the unit is restricted by the filter's accumulated dirt and dust. As a result, the heat exchanger will overheat quickly and shut off.
The solution to this to clean the filter. However, that has to be done correctly. A proper assessment of whether there are other damages to the unit should also be done. This is something that our HVAC Oshawa services can provide you with.
We have a team of experts who have years of experience under their belt dealing with furnace and air conditioning problems. They have the right knowledge and technique to ensure that your furnaces and air conditioning units are correctly fixed and will not cause any future issues.
Another common issue in furnaces is electronic ignitions or control problems. When left unfixed, it can result in significant issues such as fire or electrocution. To avoid these, if you suspect that your furnace has electronic ignitions or control problem issues, contact our furnace technicians immediately for high-quality professional help. Call Smile HVAC Service and Installation if you have any problems with your HVAC equipment. We provide exceptional furnace repair services in Oshawa.
Emergency Furnace Repair in Oshawa
Sudden furnace malfunction can happen any day and at any time. It is essential to have it looked at and fixed immediately to avoid significant issues when it does.
One of the most prominent signs that tell you whether your furnace is malfunctioning is when it is producing insufficient or no heat at all. This could be caused by various reasons such as thermostat problems, tripped circuit breaker, blown fused or dirty filter. When this happens, it can inconvenience you, especially when all you want is a good day's rest. 
It is a good thing that Smile HVAC Oshawa emergency furnace repair services are available at any given time of day, seven days a week. Our flexible work hours ensure that one of our furnace technicians can immediately address your needs.
All you have to do is call us and tell us about your furnace problem. Our technicians will then be on your doorsteps in minutes with the solutions you need. This is very convenient on your part because there's no need for you to endure cold nights with malfunctioning furnaces. You also save yourself from dealing with more significant possible issues.
Once our technician assesses the issue with your furnace, they will then explain the solution you need to be done, how much it costs, and how long the repair will last. Once everything is settled, they will then proceed to fix the problem immediately. Contact Smile HVAC if you need an emergency furnace repair in Oshawa. We've got you covered!
Smile Protection Plan is specially designed for those of us who don't like unexpected "surprises". "Surprises" like when you suddenly have to get out of pocket hundreds of dollars to repair your broken equipment.
Ask us about discounts on combined plans.
Smile
Protection
Plans
Starting from as low as
Smile
Maintenance
Plans
Starting from
Air Conditioner Repair in Oshawa
There are plenty of companies that offer air conditioner repair in Oshawa. However, there is no better choice other than Smile HVAC services. We have certified air conditioner repair technicians who are well-experienced and experts in handling any air conditioner unit issue.
An air conditioner unit in a central cooling or heating system provides cold air in the ductwork throughout your home. By doing this, it removes the warm air from the inside, making your space cooler.
It is crucial to have a well-functioning air conditioner, especially during the hot summer months. This will not only help you feel comfortable indoors but prevent you from getting heatstroke and dehydrated.
Furthermore, a cold environment allows you to think adequately compared to when the room is too hot. According to studies, the body functions better when the place is cool because it does not need to lower body temperature. As a result, people who work or relax in a room with the right temperature make better decisions and work.
When you experience problems with your air conditioning unit, it is vital to call a professional immediately. Air conditioning units are quite complex, and fixing it DIY might cost you more money and headaches, so better leave the job to the professionals. It's always better to rely on a professional Oshawa air conditioner repair company to be on the safe side.
Best Oshawa Heating Service
Suppose you need some heating service in Oshawa, you must first identify what type of heating system you will have installed in your home.
In many households, their heating systems of choice are furnaces. Furnaces come in different types, such as gas-fired, oil-fired, waste oil, dual fuel, electric, and wood-burning furnaces. Each type works differently from the other and requires its specific maintenance and furnace repair in Oshawa.
The most convenient type of furnaces to use is an electric furnace because there is no need for you to check whether it has enough fuel continually. After all, it is powered by electricity. However, the significant trade-off is that your electric bill will be significantly higher, especially during the cold months.
However, if you live in an older house or apartment, your furnace's chances are wood-burning or gas-fired furnaces. But, these require more frequent maintenance and repair compared to the electric furnaces.
Regardless of what type of furnace you have at home, we will be there for you. Our certified technicians are well-equipped to handle any furnace repair in Oshawa. Whether it is for a classic or wood-burning furnace or the latest electric furnace, your heating system is in good hands with Smile HVAC.
*Get 10% OFF on your Service Call when you book online.
Water Heater Repair in Oshawa
Are you looking for water heater repair in Oshawa? If you are, then you are on the right page. Smile HVAC offers the best water heater service in the area, thanks to its excellent and expert technicians.
Water heaters serve an essential role in supplying heated water throughout a house, especially during the cold season. The water it produces can be used to cook, wash dishes, clothes, and shower, which are essential tasks to ensure your proper hygiene and home's sanitation.
When water heaters break down, it can be a major inconvenience to every member of your family living at home. Simple tasks such as washing dishes and taking a bath will surely be uncomfortable.
There are five common water heaters used in households. These are conventional storage-tank water heaters, tankless water heaters, heat pump water heaters, solar-powered water heaters, and condensing water heaters.
The most low-maintenance and easy-to-maintain water heaters for households are typically tankless water heaters. However, it is much more expensive to install compared to the other types.
In older homes, they typically have conventional storage-tank water heaters. Although this does the job of supplying hot water throughout a home, it will require more maintenance than the tankless types. Call us to get the best water heater repair service in Oshawa. You will be amazed by our work!
Air Quality Service in Oshawa
Ensuring that your home has excellent air quality must be a top priority. To get this, you should have the best air filtration services in Oshawa who have expert and qualified HVAC technicians.
Air cooling or heating systems help circulate the air inside your house. Doing so removes mold, dust, and other pollutants in the air by trapping them into its filters. This is significantly important, especially for people who suffer from asthma and allergies, because better air quality mitigates the irritants that can trigger attacks.
However, in order to get all the promised benefits of air heating and cooling systems, it must be installed and maintained correctly. There's no better way to do that than have well-experienced HVAC technicians carry your unit regularly. They are also the best people to call when you are experiencing any kind of HVAC issue.
Smile HVAC also provides humidifier installation and repair services in Oshawa. Our technicians have extensive experience dealing with humidifiers and we know that you will be happy with our work.
It is easy to know whether your home has good or bad air quality. You can buy an indoor air quality monitor or just be observant. If you or a family member who has an allergy or asthma are having more frequent attacks, one of the biggest reasons must be air quality in your home.
Water Softener Repair in Oshawa
You need water softener repair in Oshawa if your water softener stops working. Water softeners thoroughly soften the water and remove the rigid molecules that may cause the above issues. Some of the benefits of owning a water softener include:
Makes the skin healthier and softer, shinier and stronger hair

Make clothes cleaner and brighter

Removes any weird taste from your drinking water

Makes soaps and shampoos easier to foam

Eliminates spots on dishes and glassware
However, you may not enjoy these benefits if your water softener has been damaged or is not working as required. If you are experiencing the adverse effects of hard water, then there is no doubt that you need the service of experienced plumbers like Smile HVAC.
Many homeowners in Oshawa experience hard water issues that lower their quality of life. This is despite them investing in water softeners. If you notice that your water softener is not functioning as before, don't hesitate to give Smile HVAC a call.
You can trust us to arrive at your property in time to diagnose the issue and ensure that your problems are solved. Our services are excellent and adhere to the highest industry standards. We also provide straightforward pricing for various budgets.
Oshawa Water Softener Installation
Of course, not all water quality in Oshawa homes is the same. However, you need an Oshawa water softener installation if you are experiencing these issues:
Itchy scalp, dry skin, and dull hair

Spots on dishes and glassware

Soap scum in the bathtub or shower doors

Fixtures and faucets are not shiny

Stiff clothes after washing

Change in water quality
The scale is one of the significant problems of hard water since it can cause corrosion in your plumbing appliances. Luckily, with a water softener at your disposal, you can say goodbye to these issues and enjoy good quality water always.
Water softeners can work smoothly in your plumbing and appliances. It creates a safer and healthy water supply for your whole family. Moreover, it will not only make cleaning more straightforward, but it will also prolong the many qualities of your appliances that use water.
At Smile HVAC, we will be more than happy to install a quality water softener in your home or business. We have extensive experience in the plumbing industry, and we are renowned for our exceptional installation services.
Our main aim is to help our clients enjoy clean and fresh water that is free from harmful minerals like calcium and magnesium.
Our qualified and professional plumbers will connect your main water supply through the water softener. The water outlet attached in the water softener will be the water that will flow through your faucet that will not only clean your appliances but also making sure that your family has safe drinking water.
Make water softener repair and installation more comfortable by letting Smile HVAC handle your next water softener repair and installation!
Choose Smile HVAC Service and Installation
Smile HVAC is the solution for your furnace and air conditioner issues.
Our team of expert technicians is equipped with years of experience under their belt. They have the necessary tools and techniques to ensure that each job is done according to the industry's standards. Each member of the team is board-certified to do the job! 
Our rates are unbeatable. We ensure that prices are competitive and reasonable without sacrificing the quality of our service. We also value transparency, so you know exactly what you are paying for because we don't want you feeling that you are being taken advantage of. We don't charge any cancellation fees too!
Another reason why you should choose us is that we offer convenient services. Did you forget to book an appointment? You are welcome to walk-in to our office, and we will gladly cater to your furnace and air conditioning needs.
Do you help during the weekend or in the middle of the night? No problem! We understand that furnace and air condition problems can happen anytime. Our technicians are available for emergency repairs during the winter season.
No furnace and air conditioner issues are too big or too small for us. Call us today to have your problems fixed immediately!
Authorised Licensed Technicians
Smile HVAC is authorized and licensed to service over 30 brands, so if you own any HVAC equipment from these brands, you don't need to call two companies. Smile HVAC will help you solve all HVAC-related issues and will assist with repairs and installations. We work with all brands including Lennox, Goodman, Amana, Keeprite, Bryant, Daikin, Carrier, York, Trane, Comfortmaker, Payne, Tempstar, Rheem, Ruud and Mitsubishi Electric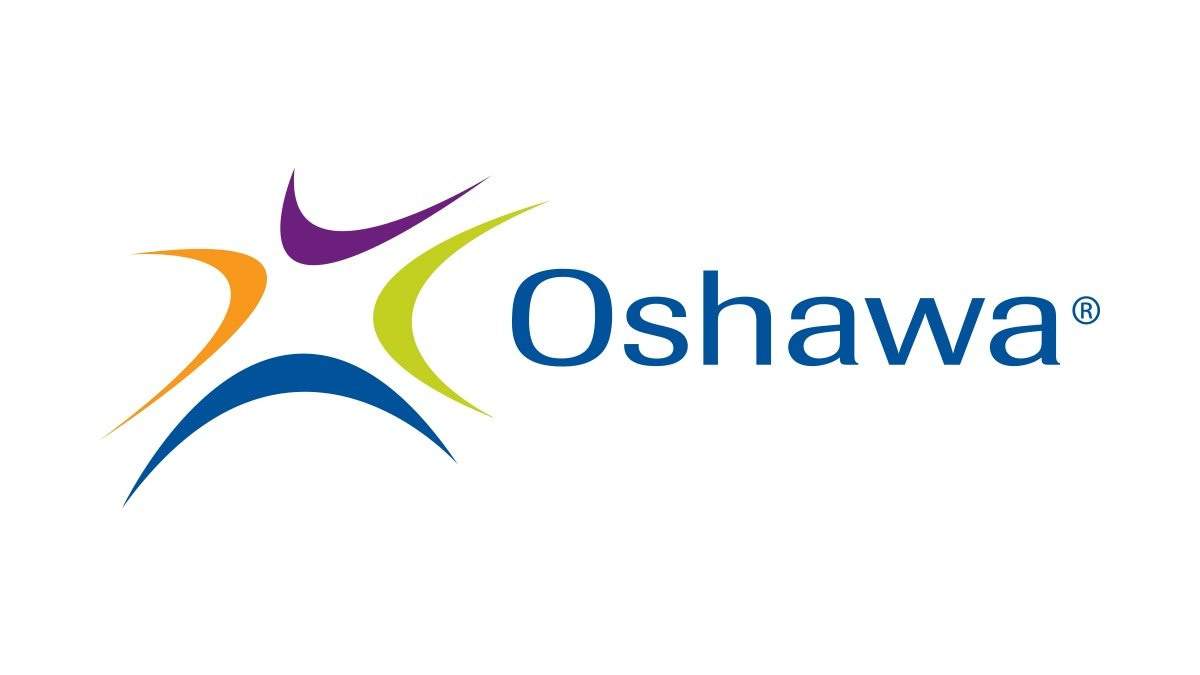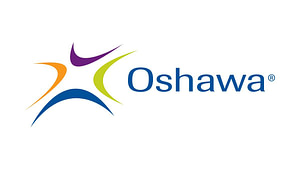 Oshawa is a city found in Ontario, Canada, located on Lake Ontario's shoreline. It is situated in the southern region of Ontario, about sixty kilometres from the eastern part of Downtown Ontario. It is mostly considered the east anchor of the "Greater Toronto Area," as well as of the "Golden Horseshoe." Moreover, Oshawa is the biggest municipality in Durham's Regional Municipality. Oshawa's name was derived from Ojibwa terminology aaz haway, which means "across" or "crossing place." The city is rich in arts and cultural assets, with over 500 cultural businesses, events, and festivals.
Based on the census conducted in 2017, Oshawa's population is 170,000, which increased from 141,590 based on the census shown in 2006. It is the largest municipality in the Regional Municipality of Durham. Oshawa's climate is temperate and cold. 
Oshawa has many places to visit, which are attraction points. The area has conservation areas, outdoor and indoor public swimming pools, sports amenities, parks, and community centers. Lakeview Park extends along Lake Ontario's coast that has a sandy beach. Moreover, Oshawa's trail systems and parks include about over 27 km of paved trails and four hundred hectares of parkland. The area has over one hundred and thirty parks, over one hundred and ten playgrounds, three skateboard grounds, and eight ice-pads. Canadian Automotive Museum, Parkwood National Historic Site, Tribute Communities Center, Ontario Philharmonic, and Oshawa Zoo are some of the top places to visit in this small city.
Having HVAC systems is becoming essential. It controls the temperature indoors and ensures you are breathing clean air every minute. These devices are very efficient as they provide cold and hot air and eliminate viruses from the air. Since Oshawa's temperature falls to single digits during the winter seasons, it is recommended to install an HVAC system in the buildings and homes. Considering the HVAC needs in Oshawa, the city seems to have good business potential for HVAC equipment.