Toronto Furnace Repair & Installation, AC Installation and other HVAC services​
10-Year Installation Warranty for HVAC Systems
With our Warranty You Can:​
When you are looking for a team of high quality professionals to handle all of your indoor environment needs, Smile HVAC is your answer. We provide various HVAC services like: furnace repair and installation, air conditioning repair and installation and many others. Whether you have residential or commercial needs for HVAC contractors in Toronto, Smile HVAC does it all.
We are a local Ontario area company that is known throughout the greater Toronto area for their expert services including:
Air conditioning repair, service and installation
Furnace repair, installation, service, and maintenance
Air purifier installation and maintenance
Humidifier maintenance and installation 
So if you are in need of heating, furnace installation or air conditioning repair services in Toronto as well as the installation of new indoor atmosphere equipment, Smile HVAC should be your first call.
Furnace Repair in Toronto
When you need to perform a furnace repair in Toronto, you have to trust only professionals. We all know that winters in Canada can be long and cold. With that in mind there may be no more important appliance we own than a quality furnace.
If you have begun your search for a new furnace, you have already realized that there are a number of choices to be made before you buy a new unit. Choices like whether to go with gas, electric or oil, how it will be ducted, and what size you need for your space are all things to consider.
Best Toronto Furnace Repair
Rather than try and figure it all out yourself, why not let the professionals at Smile HVAC do the work for you. With our years of experience and certified staff, we can easily find the perfect heating solution for your needs.
Maybe you already have a furnace but it is not putting out the heat that you have come to expect. Fortunately for you, Smile HVAC has a long track record of furnace repair services in Toronto.
Maybe you have an existing furnace that is not working at all or is not working as well as you would expect. At Smile HVAC we have years of experience in diagnosing, repairing and optimizing the performance of all types of heating systems and are the leading experts in furnace repair services in Toronto and offer same day emergency repair.
Emergency Toronto Furnace Repair
We are familiar with all makes and models of furnaces and we can easily diagnose and solve any issue. We offer same day emergency furnace repair service in Toronto and GTA to make sure you are not left in the cold.
At Smile HVAC, we know that a great way to avoid costly repair bills is to perform routine regular maintenance on your furnace. As an added bonus, a highly optimized furnace is going to save you money on your energy bills since your unit will run at its peak performance capabilities.
Call Smile HVAC if you experience any of the following issues:
furnace smells smoky
furnace making a grinding noise
furnace won't turn on
furnace works but there's no heat
furnace dripping water
furnace coil leak
Smile Protection Plan is specially designed for those of us who don't like unexpected "surprises". "Surprises" like when you suddenly have to get out of pocket hundreds of dollars to repair your broken equipment.
Ask us about discounts on combined plans.
Smile
Protection
Plans
Starting from as low as
Smile
Maintenance
Plans
Starting from
Air Conditioning Repair & Installation in Toronto
Smile HVAC provides full range of air conditioning repair services in Toronto so when summer comes to Canada, there is nothing better than enjoying lovely warm days. Whether you spend your time in downtown Toronto, in the suburbs, or in the country, Canadian summers are a marvellous time.
Don't let a failing air conditioning unit ruin your good times. If it is time to replace your old air conditioner, Smile HVAC has the industry expertise to get you the cooling solution you need.
Air conditioning repair replacement can seem overwhelming because of all the choices. Should you choose a more traditional system or maybe a ductless installation? Why not let the experts at Smile HVAC help.
Schedule an appointment with one of our technicians. They will come to your location to inspect both your indoor space and outdoor surroundings. From there they will make recommendations about:
The type and size of unit to install
How it will be ducted
Confirm that your current electrical system can handle the new unit
Where all indoor and outdoor equipment will be placed
Give you an upfront estimate for the total cost for the new system
Best Air Conditioning Service in Toronto
We will give you information that you can use to help your find the perfect system at a price that is affordable.
If instead your problem is that you are in need of either air conditioner repair or ductless repair here in Toronto, Smile HVAC has you covered as well. There is no problem with your air conditioning unit we cannot solve including problems with compressors, sensors, leaks, frozen coils, or drainage issues. No matter what air conditioning repair service you need, we've got you covered!
We are a company that only gives you what you need. We do not charge you for things you do not need. We will look at your system, give you our diagnosis, and then give you and upfront cost before beginning any work.
A great reason to perform an air conditioning annual inspection in Toronto is all the benefits it provides. Some of those benefits include:
Solving small problems before they get worse
Making sure your unit continues to run with no surprise outages
Saving you money by lowering energy costs due to a finely tuned system
Don't hesitate and call Smile HVAC if you you need to install air conditioner or perform  air conditioning repair in Toronto and GTA. It is often said that an ounce of prevention is worth a pound of cure. That is no more apparent than when you let Smile HVAC do regular maintenance on your air conditioning system.
*Get 10% OFF on your Service Call when you book online.
Water Heater Repair in Toronto
A high-quality and well operating water heater is one of those things that we all probably take for granted. Have you started to notice that maybe your hot water is not as hot as you would like or last as long as you would want?
Maybe it is time to install a brand new water heater. Smile HVAC has years of experience in this field and we can put together a plan for a quality water heater replacement in your space.
It does not matter if you're interested in tankless, gas, or an electric heater, at Smile HVAC we know them all and we can show you which one will work best for you.
Maybe instead of a new water heater you are in need of expert water heating service. At Smile HVAC we have you covered there too.
Our friendly and knowledgeable customer service staff can schedule your appointment promptly. When our expert technicians are on site they can quickly diagnose and repair any issues with your existing water heater.
When Smile HVAC does repairs on your unit, you can be sure you will have an upfront estimate of the cost before we start any work.
A great way to avoid costly repairs is to perform regular maintenance on your water heater. At Smile HVAC we offer annual inspection services to catch any small problems before they become big ones.
Many people are only concerned with the temperature of the air in their indoor space but do not stop to think about the quality of the air. When you install an air filtration system, you are enhancing the health and well-being of those that live and work in your indoor space.
Once you have great air quality it might also be time to think about the humidity levels in your space. Have you found that when the heater runs all the time in the winter your space gets drier and drier? That is why humidifier installation can be such a vital component in your indoor air system.
Another great add-on is an HRV system to help bring fresh air into your indoor space while also maintaining good humidity levels. Keeping a window open in the dead of winter or peak of summer is not an option, so an HRV system can mimic the fresh air result while maintaining a comfortable temperature.
Smile HVAC specializes in HRV installation and HRV service in Toronto.
If you have existing air quality or humidity system installed, you should know that we can also tackle humidifier repair or air filtration services in Toronto.
Water Softener Repair & Installation in Toronto
Water softener repair in Toronto prolongs the lifeline of the plumbing systems. Water that is not softened is called hard water. Hard water contains magnesium and calcium, which leaves the pipes with deposits hence narrowing them over time. The hard water causes problems like making it hard for soap to form foam. This causes soap residue formation; if one bathes with the hard water, it results in thin and dry hair and bad skin. The limescale formed also reduces the lifeline of the water fed appliances.
The water softener prevents limescale by removing the calcium and magnesium as the water enters your home plumbing system. Another problem caused by the hardness is that the laundry feels rough after washing. Hard water is not safe for drinking or cooking purposes. The benefits of installing or repairing your water softener are that you can save a lot of money. Besides, it produces high-quality water that improves your quality of living.
Smile HVAC is one of the best Toronto water softener installation companies that provide water softener repair and installation. We ensure that your home is protected against the problems that arise due to too many minerals in your drinking water. The softener improves the taste and quality of the water softeners. It also needs regular maintenance to stay functional. The company regularly inspects your water for new contaminants or changes in the popes. We also replace and upgrade old water softener units. Our team provides timely water softener repairs and regular water softener maintenance to keep them working effectively. Smile HVAC installs, repairs, and maintains the water softener system. If you do not have water softener, it's time to get one.
Choose Smile HVAC Service For Your Needs
There are several things that Smile HVAC does that help make your indoor space comfortable and healthy beyond just our top-notchheating and cooling service. At Smile HVAC we specialize in new installations, hvac services and repairs, and air quality system installation and maintenance.
When you contact Smile HVAC, our friendly and knowledgeable customer service staff can answer any questions and get you immediately set up with an appointment with one of our well-trained technicians.
Authorised Licensed Technicians
Smile HVAC is authorized and licensed to service over 30 brands, so if you own any HVAC equipment from these brands, you don't need to call two companies. Smile HVAC will help you solve all HVAC-related issues and will assist with repairs and installations. We work with all brands including Lennox, Goodman, Amana, Keeprite, Bryant, Daikin, Carrier, York, Trane, Comfortmaker, Payne, Tempstar, Rheem, Ruud and Mitsubishi Electric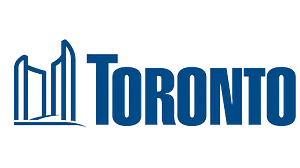 When most people hear about Toronto city, what comes to mind is the iconic CN Tower with the revolving restaurant, which is the tallest free-standing structure in the whole western hemisphere. Still, there is so much more to Toronto than its beautiful skyline. However, there is a lot that many people need to know about Toronto's weather conditions. Often, the weather conditions fluctuate, thus promoting great use of HVAC systems in Toronto. If you're looking for HVAC services in Toronto, we got you covered; Smile HVAC is the best in the game.
Like any other city in North America, such as Chicago, Toronto city has four distinct seasons. Toronto's climate is colder but similar to that of New York and slightly moderate to Montreal. Since it could be difficult for visitors and natives to pack sufficiently for chilly days experienced even during the city's spring season, most commercial buildings and homes need an HVAC system. Generally, the HVAC systems provide efficiency in the thermal condition and air conditioning in a structure.
Toronto city has some of its significant neighborhoods being; East end, Central district (downtown), West end, North end, and many more. It is recognized as one of the most multicultural and cosmopolitan cities in the world. It also hosts one of Canada's historic monuments, which boasts of some of the most ionic, for instance, Fort York, a military fortification, or Casa Loma, a wonderful castle. Again, Toronto is among the most beautiful cities in Canada with the most skylines and diverse music and film bustling nightlife scenes in entire Canada. Due to the city's cultural and historic nature, Toronto also has some of the most vibrant museums and galleries in Canada, for example, the Aga Khan Museum.
But to put the icing on the cake, Toronto has earned its name as the city for all seasons for its stunning beauty and uniqueness in every season. With all the different times of the year, the city brings a unique vibe and feel for every mood and emotion. This is because of the HVAC system's availability, which helps improve the air conditions inside houses and buildings in the city.
During winter, the temperature in Toronto is usually very low; up to -25. Thus, it is recommended to turn on the furnace and turn the air conditioner off for at least 4 to 6 months. On the other hand, in July, which is usually the hottest, it is recommended to turn off the furnace and turn on the air conditioner. Today, most furnaces are of high efficiency compared to the old models. Besides being efficient, modern models are energy-saving and environment friendly.
Every home and commercial building in Toronto needs to install or upgrade heating and cooling systems in a nutshell. Though the initial cost is high, they are economical due to lesser energy bills and maintenance fees.